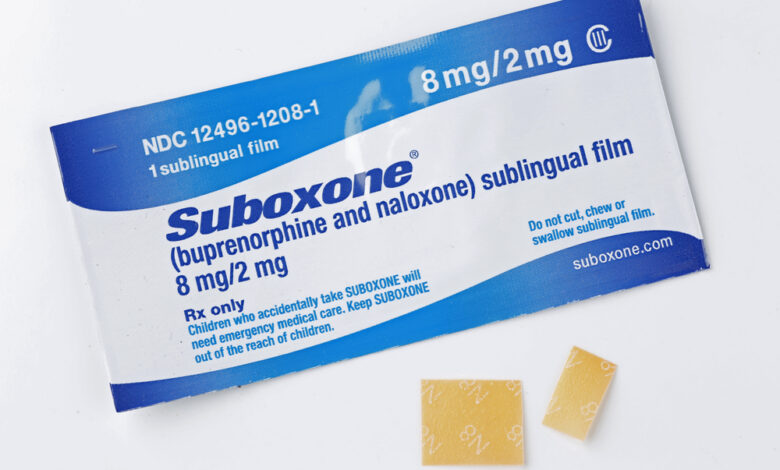 Suboxone Update 2023 – Scroll to bottom to fill out information form
We have filed the first lawsuits in the United States against Suboxone's manufacturer Indivior. You can see the first case we filed on this page. We also filed a petition to coordinate all Suboxone cases in one court on this page. This is the start of a major lawsuit to hold them responsible to Suboxone victims.
Suboxone users say that long term use of Suboxone causes dental decay. Suboxone is a sublingual medication (under tongue). The injuries reported include dental decay, loss of teeth, cavities (dental caries), and tooth destruction. The damage is usually catastrophic for most patients who need full mouth restoration or dentures.
The Law Offices of Jennifer Duffy, APC, is the law firm that originated this lawsuit, and we have been working for years to build this case that is now being fought in court.
If your are interested in signing up for the lawsuit, please fill out the form on this page then go to https://theclassactionnews.com/suboxone-lawsuit-sign-up/
Many patients experienced significant dental decay and required $50,000 in restorative work. The repair will include tooth replacement and extraction. Prior to using Suboxone, patients generally had good dental health.
Suboxone Lawsuit
A Suboxone lawsuit is being investigated and now starting to be filed in court.  Please submit your information via the form on this page.  It is alleged that the manufacturers, Indivior, did not sufficiently warn about the catastrophic dental damage that occurs when taking Suboxone and so a Suboxone lawsuit is being investigated.  There are many  victims of this Suboxone tooth decay and they would be part of a large lawsuit like a Suboxone class action lawsuit.  When victims search for this problem they sometimes search for a Suboxone teeth lawsuit.  Please submit your information using the form on this page.
Suboxone and Tooth Decay
The drug Suboxone and tooth decay is an important topic to patients taking Suboxone because it has resulted in cracked, crumbling, painful teeth as well as required tooth replacement. A Suboxone mass and class action investigation is under way for these types of damages.  That will involve a large mass action and class action lawsuit against the manufacturer of Suboxone. It is helpful to request your dental records from your dentist from before using Suboxone as well as after.  All dental records will ultimately be required.  Fill out the form on this page to submit your information.
Suboxone Class Action Lawsuit
Currently we need dental records from people who have suffered from this dental injury after taking Suboxone.  We also need dental records before they started to take Suboxone.  This will help the Suboxone tooth decay lawsuit.
If you have suffered from dental damage after taking Suboxone, please fill out the form and start gathering your dental records from before taking Suboxone as well as after.
Suboxone FAQs
Why are people suing Suboxone?
Suboxone users have discovered that they had abnormal tooth decay after starting Suboxone. Their teeth were healthy before starting Suboxone but after using Suboxone their teeth started to be painful, they needed to get a lot of dental treatment like extractions, bonding, crowns and dentures. Their teeth became a huge problem.
What are the allegations against Suboxone?
Lawyers are alleging that Suboxone causes the dental decay, the teeth are damaged by using Suboxone over a period of time. Using Suboxone several times a day over time starts to decay teeth and the patients were not warned that this could be a problem. If the patients had known Suboxone would cause tooth damage, they would not have used it and would have looked for an alternative.
Who can file a Suboxone lawsuit?
Lawyers are evaluating cases where a Suboxone user has used Suboxone for a period of time then suddenly had dental problems like pain, chipping, cracking, decay and erosion. It is helpful if a patient can show they had good dental health before starting Suboxone.
What are the deadlines for filing a Suboxone lawsuit?
There are no deadlines for filing the Suboxone lawsuit now.
How much money could I get from a Suboxone lawsuit?
Each case is evaluated individually. It is clear that it is expensive to get treatment for replacement teeth. The patients should be placed in the same position they were in before they started Suboxone to make them whole. Reconstructive dentistry is thousands of dollars in addition to the pain and suffering victimes have had.
How do I find a lawyer to handle my Suboxone lawsuit?
The lawyers who started this case are taking clients. They have worked with experts and researched the science behind the cause of the damage. The first step is to fill out the form on this page. They can be reached for questions at [email protected].
Can I make a claim in this dental case if I made a claim in the antitrust Suboxone case?
Yes, the cases are separate and the damages are different. So Suboxone users can still get a case evaluation for the dental Suboxone case even if they already made a claim in the antitrust case.