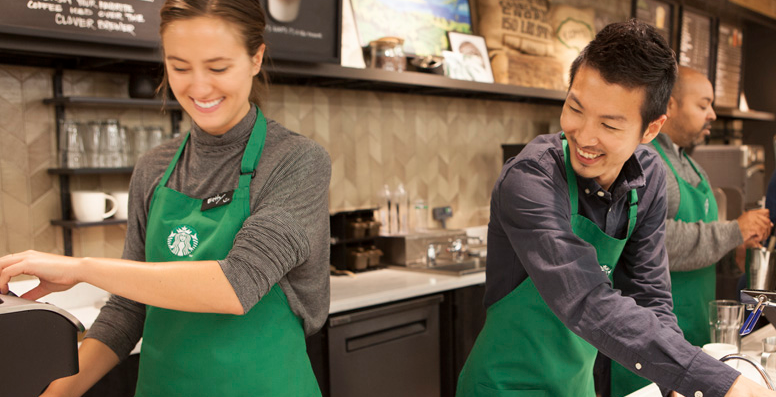 Baristas at Starbucks may be part of a class action lawsuit. Contact us for a free evaluation at 424-245-5505 or fill out the form on this page. There have been reports that Starbucks stores have been using on-call scheduling practices.  On-call scheduling occurs when an employee is told they might be called into work on a specific day or week.  Or the employee has erratic scheduling or short notice scheduling.  Baristas are expected to be on standby and report to their place of work if called by a manager or employer. This practice may prevent the barista from having another job, making personal plans or traveling too far from Starbucks. Often employees are not paid for the time spent on-call which may violate labor laws.
Currently there is an ongoing investigation into this matter. If you are or were an employee of Starbucks and were subject to on-call scheduling, you may be part of a class action lawsuit. Contact us at 424-245-5505 or fill out the form on this page.
On-Call Scheduling
On-call scheduling is a practice that some employers use which puts employees on stand by. Employers may call employees on-call into work on short notice if additional employees are needed. If the employee is on-call and called into work, the employee is expected to report to work shortly after called in. On-call scheduling can prevent the employee from obtaining another job, making personal plans or traveling.
On-call scheduling may also occur when employees are given a schedule with a short amount of advance notice.  Employees may be given a work schedule a few days or one day before scheduled to work. Many times the employees are not paid for the time spent "on-call."  This practice may be in violation of labor laws.
Company Background
Starbucks was created in 1971 in Washington and started as a roaster and retailer of coffee beans, tea and spices. Starbucks began expanding to Canada and the Midwest several years later. Now, Starbucks has grown to over 22,000 stores located in 67 countries throughout the world.
Starbucks employs many employees for a variety of roles including Baristas, Shift Managers, Store Managers, Shift Supervisors, Assistant Store Managers and Regional Managers.  Starbucks offers benefits to eligible employees and offers special programs such as Starbucks College Achievement Plan for employees attending college while working at Starbucks.
Starbucks is a coffee shop chain and coffee company that sells cold and hot drinks, food products, coffee and tea merchandise. Starbucks also sells K-cup pods, instant coffee as well as green, black, white, herbal and iced teas. Starbucks sells food items such as pastries, sandwiches, salads, yogurt and Bistro Boxes. Starbucks also markets books, music and films.
Starbucks Potential Class Action
If you work for Starbucks or have worked for Starbucks and were scheduled as "on-call" or expected to report to work on short notice, you may be entitled to reimbursement for back wages. Our investigation into this matter is ongoing. Please contact us by filling out the form on this page or calling 424-245-5505 for a free evaluation. You may be part of a class action.
____________
This is Attorney Advertising
TheClassActionNews.com
is operated by the Law Offices of
Jennifer Duffy
, A Professional Law Corporation.
Main Office:
4601 Wilshire Blvd, Los Angeles, CA 90010

We invite you to contact us and welcome your calls, letters and electronic mail. Contacting us does not create an attorney-client relationship. Please do not send any confidential information to us until such time as an attorney-client relationship has been established.

The hiring of a lawyer is an important decision that should not be based solely upon advertisements. No representation is made that the quality of the legal services to be performed is greater than the quality of legal services performed by other lawyers. Prior results do not guarantee a similar outcome. Submission of our contact form is an agreement to receive communication from entities related to
TheClassActionNews.com
. While the firm maintains joint responsibility, some cases are referred to other attorneys for principle responsibility.