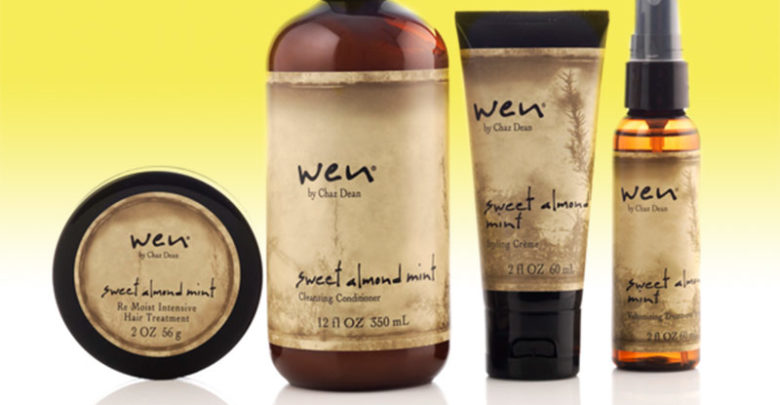 WEN Hair Product Class Action Investigation
WEN hair care products are suspected of causing severe damage to hair, possibly even causing baldness. If you have purchased or used WEN hair care products, you may have caused permanent damage to your hair and scalp. Please contact us using the form on this page or call us at 817-455-6822. The Class Action News is currently investigating this case.
Background
WEN by Chaz Dean is a brand of hair care products sold and produced by Guthy-Renker LLC.  Consumers have reported that WEN products have caused severe and possibly permanent damage to hair, including significant hair loss to the point of visible bald spots, hair breakage, scalp irritation and rash. Initial claims of hair loss date back to as early as January of 2014, when a WEN product user reported that she  "began losing substantial and abnormal amounts of hair" after using the product for only two weeks.  Her hair loss continued for approximately three weeks after she stopped using WEN.  By the time the hair loss stopped, she had lost "one quarter to one third" of the hair on her head.  She further claims that she had to spend a substantial amount of money to try and correct the damage caused by WEN. Since the first reports of hair loss hundreds of similar complaints have arisen.
One chemist claims that initial analysis of WEN products show that they "contain virtually no cleanser."  She says, "It's like using lotion to wash your hair, so instead of removing the product, when you rinse it off, it just becomes impacted in your hair follicle."  Although not confirmed by WEN, this process seems to cause hair loss in numerous cases.
The Guthy-Renker company claims that it has shipped over 10 million WEN products since 2008, and that customers' responses have been overwhelmingly positive. However, the WEN website itself states that the results of more shiny, moisturized, and manageable hair is not typical of most users. If positive results are not typical, then these statements by WEN only serve to mislead potential consumers.
Product Defect
A consumer product may be defective if some part of the design or manufacturing process causes the product to be unreasonably dangerous. A design defect is when a product has been poorly designed or tested, which results in a dangerous product or a product that does not perform its function. A manufacturing defect is when an unintentional mistake in the manufacturing process creates a danger or non-functional product. A product may also be defective if it does not come with proper instructions or warnings.
Product defects are often dangerous to anyone who may use the product. Such products are unfit for sale and whoever sold or manufactured the product should be held accountable. Being part of a class action lawsuit is one way to remedy the damage done to consumers.
Potential Class Action Lawsuit
Reports indicate that WEN hair care products cause severe damage to hair, including hair loss. If you have purchased or used WEN hair care products, you may have caused permanent damage to your hair and scalp. Please contact us using the form on this page or call us at 817-455-6822. You may be part of a class action lawsuit.
...............
This is Attorney Advertising
TheClassActionNews.com is operated by the Law Offices of Jennifer Duffy, A Professional Law Corporation. Main Office: 4601 Wilshire Blvd, Los Angeles, CA 90010


We invite you to contact us and welcome your calls, letters and electronic mail. Contacting us does not create an attorney-client relationship. Please do not send any confidential information to us until such time as an attorney-client relationship has been established.
The hiring of a lawyer is an important decision that should not be based solely upon advertisements. No representation is made that the quality of the legal services to be performed is greater than the quality of legal services performed by other lawyers. Prior results do not guarantee a similar outcome. Submission of our contact form is an agreement to receive communication from entities related to TheClassActionNews.com. While the firm maintains joint responsibility, some cases are referred to other attorneys for principle responsibility.