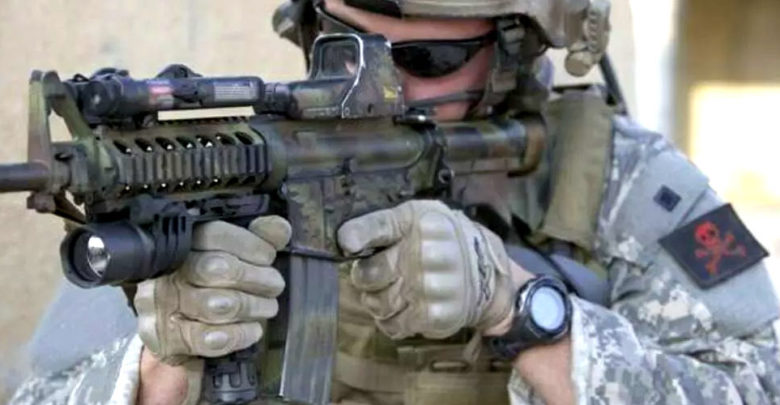 Many reports have recently surfaced about the fraudulent claims being made by the manufacturer of EOTech holographic, or optic, weapons sights. Several federal and local law enforcement agencies and members of the public have allegedly raised concerns that the gun sights do not do what is promised by the manufacturer. If you or anyone you know has purchased EOTech brand weapon sights in the last 10 years, you may have a claim. You may have increased risk of injury if you've used or are currently using one of the defective products. Please contact us using the form on this page or call us at 424-245-5505. You may be part of a class action lawsuit. For more on how defective products affect people negatively, click here.
Background
The defense contracting industry has sales to the United States government in the multibillions of dollars. Many of the contractors produce and sell products to governments and consumers in many countries as well. L-3 Communications EOTech , Inc. is a large manufacturer of electro-optics products and systems for law enforcement, homeland security and for recreational users. The company produces gun sights, magnifiers, weapon lights, military sights, night vision and thermal products, as well as training devices. Additionally, L-3 supplies guidance and navigation products and systems, data links, propulsion systems, avionics, electro optics, satellite communications, electrical power equipment, encryption products, signal intelligence products, and a host of other products. The company has contracts with the FBI, a number of police departments, and branches of the U.S. military.
Police Department Recall Announced
Denver Police have reportedly ordered all officers to immediately stop using EOTech holographic weapons sights. The order prohibits any further use on rifles carried for patrol and duty purposes. The department's order also calls for all personal weapons to be prohibited from being used with EOTech sights. The United States Department of Justice recently reached a settlement in a fraud case brought against L-3 for over $25 million for defective holographic weapon sights sold through government contracts. The harms claimed in the government's lawsuit centered on failures of the gun sights in cold and humid conditions and L-3 EOTech knowingly producing and marketing defective sights.
If you or anyone you know has experienced gun sight failures in cold and/or humid conditions when using EOTech sights, you may be part of class action. For more information on how class action lawsuits help average people, click here.
Protect Yourself From Fraud
Many incidents have recently been reported involving defective holographic gun sights that have failed under certain conditions. If you have suffered as a result of faulty EOTech equipment, you may potentially have a claim. Find out if you might be part of a class action lawsuit against EOTech by contacting us using the form on this page or call us at 424-245-5505. Protect yourself and your loved ones from dangerous defective products like this.