Consumer Scams
Fabletics and JustFab Class Action
Hidden Monthly Renewal Fees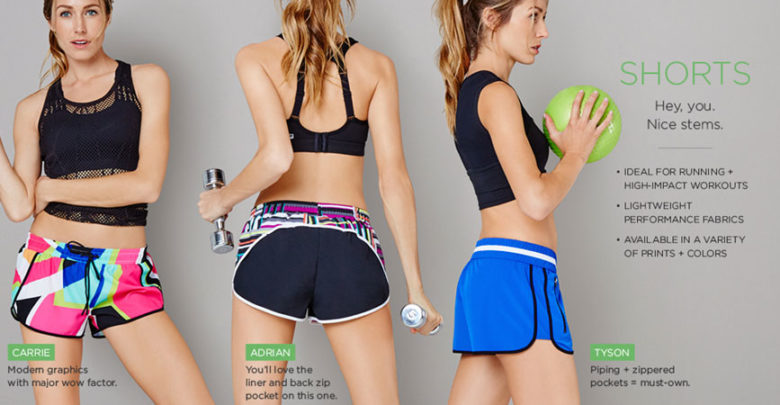 This case is about the hidden automatic monthly renewal fees that customers don't know about. If you are a JustFab or Fabletics client, contact us for your free legal evaluation. We are accepting cases and you don't have to pay any lawyer fees. Contact us: fill out the form on this page or call us at 424-245-5505.
The lawsuit is based on the deceptive payment practices JustFab is doing by charging its VIP Members automatic fees on their credit cards.  They do this even though customers didn't agree to the fees and didn't know about them. JustFab, owner of Kate Hudson's Fabletics, Kim Kardashian's ShoeDazzle, FabKids, and FL2, has reportedly made millions of dollars through hidden automatic renewal fees that customers don't know about.
Customers Pay $ Even When They Don't Use JustFab
JustFab is an on-line clothing and shoe retailer that advertises discounted rates in exchange for a monthly membership. However, customers claim that it is not clear when they sign up for a VIP Membership that they will be charged a monthly fee of $49.99 even if they don't purchase merchandise through the site. Although customers are provided an option to skip a month, it is not clear the monthly fee is going to be every month and automatic.
Customers Try to Cancel But Can't
Memberships are not easily cancelled or refunded.  One customer complaint claims a discounted outfit ended up costing a lot more than advertised due to hidden additional fees. JustFab has allegedly refused to refund monthly subscription fees at the customer's request, rather informing customers the monthly fee will just be put on their account. Customers have found it frustrating to cancel, alleging JustFab's policy that cancellations may only be requested by phone and that the process of getting in touch with a customer service representative is really tough. Numerous other complaints say charges continued even after a subscription had been cancelled, and that an alternative email was requested by JustFab while processing a cancellation request while not telling customers the alternative email would be used to continue charges. JustFab has over 1,400 Better Business Complaints.
Thousands of Online Complaints
But, that's not all. There have been thousands more complaints on social media here in the United States, in the U.K., and Australia. According to BuzzFeed News, it has received more than 200 consumer complaints forwarded to them from the Federal Trade Commission.
JustFab's co-CEO's and co-founders, Don Ressler and Adam Goldenberg, are not new to this type of scheme: they have a long running history of leading multiple companies which have deceived consumers into purchasing miracle-type products. Just last year, Mr. Goldberg, was named by the FTC in a nearly $50 million judgment involving his company, Sensa, for selling bogus weight-loss products.
JustFabulous, Inc. paid $1.8 million in 2014 to settle a consumer protection lawsuit which alleged its on-line personal shopper websites were illegally misleading customers because the company did not "clearly and conspicuously" explain that it's advertised discounts required an automatic monthly credit card charge. The lawsuit was brought by the Santa Clara and Santa Cruz District Attorneys' Offices and named JustFab.com, Fabkids.com, Shoedazzle.com, and Fabletics.com. Santa Clara County Deputy District Attorney, Fracisca Allen, stated "Advertising must be clear and not deceptive. Consumers have a right to know exactly what they are signing up for and what it will cost them. That is the law."
If you or someone you know may have been misled into paying a JustFab company (Fabletics, ShoeDazzle, FabKids, or FL2) monthly subscription fee, please contact us, fill out the form, or call 424-245-5505.