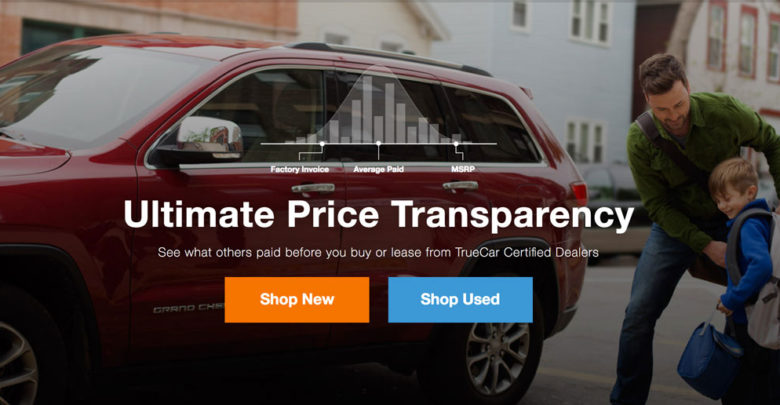 TrueCar Class Action Update
TrueCar, Inc. has been has been accused of unfair business practices like false advertising and bait-and-switch, among others. There are also charges of violations by TrueCar of California's deceptive practices laws. In its ads, TrueCar makes claims like offering customers a totally new way to buy vehicles, and offering a radically new way of putting people together with the lowest available prices because of its revolutionary web platform.  It's reported that people still have to negotiate and haggle with the TrueCar dealers to achieve the actual purchase just as they would need to do with any other non-True Car dealer. Many of TrueCar's customers have been unpleasantly surprised to learn from the dealer that the vehicle they found on the website may not be available at the advertised price or financing terms, or not available at all.
Claims by TrueCar that people can buy a vehicle with no haggling and no negotiating have been reported to be wrong in many instances. Also questionsed are TrueCar's ads that claim to help buyers through its completely transparent transaction which removes any surprises at the dealership. The company claims that its transparent transaction process results in people being able to purchase at a guaranteed low price. The promise is that if customers print or download a price certificate from the website, they can take it to a participating dealer and get that dealer's best price.
The promises on TrueCar.com tout an alleged anxiety-free and transparent transaction that people can use to get the best deal they ever have on their next car. TrueCar's claims of transparency with no hidden fees and no surprises have repeatedly been questioned as inaccurate.
TrueCar charges dealers transaction fees, which are simply passed along to people in the price of the vehicle. It has been reported that TrueCar charges its affiliate dealerships $299 for every new car and $399 for every used car sold through its web platform.
The process that customers go through on the site involves being shown what other people have paid in their chosen area for the car model they're considering.  TrueCar says it gives buyers the confidence that the TrueCar dealers' prices are honest and fair. TrueCar guarantees that buyers will never overpay for a vehicle because of the company's access to data from millions of car purchases every year.
Having your price quote from the TrueCar.com website disregarded by one of TrueCar's dealership partners or being the victim of a bait-and-switch scheme should not be the result of your car buying experience. If you or someone you know has experienced these unfair business practices as a customer of TrueCar or one of its dealer partners, please reach out to us and help in this investigation against TrueCar. Call us at 424-245-5505 or fill out the form on this page.