Samsung Galaxy Note 7 and Note 5 Class Action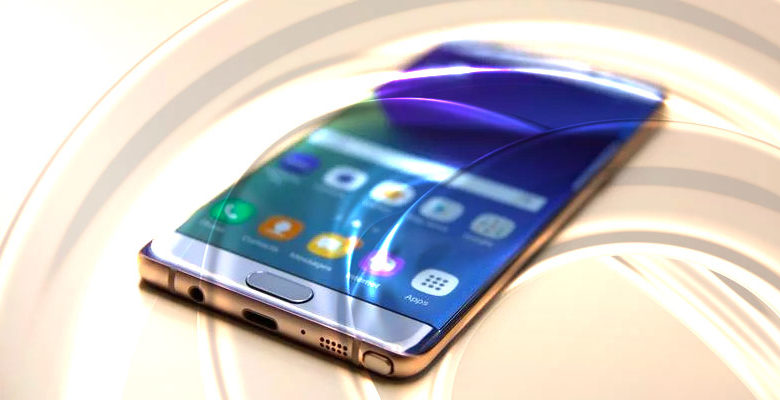 IMPORTANT UPDATE:  IF YOU HAVE PURCHASED A GALAXY NOTE 7 AND WOULD LIKE TO SUBMIT YOUR INFORMATION FOR THE CLASS ACTION INVESTIGATION REGARDING THE EXPLODING BATTERY RECALL, PLEASE FILL OUT THE FORM ON THIS PAGE OR CALL 817-455-6822.
Samsung Galaxy Note 7 Exploding Battery Possible Class Action
The Samsung Note 7 has been recalled by Samsung for the exploding battery problem.  If you purchased a Note 7 and would like to be part of the investigation in the class action, please submit your information on the form on this page or call 817-455-6822.
The battery has been reported to ignite or explode even though it was a model very recently released by Samsung. Even though Samsung will offer customers a new replacement of a different model such as the Galaxy S7 or Galaxy  S7 Edge, consumers may still be able to get more compensation through a class action. Samsung plans to replace the 2.5 million Galaxy Note 7s that have been sold.
Samsung Galaxy Note 5 Design Flaw Possible Class Action
It is reported that Samsung had also knowingly released the latest Galaxy Note 5 with a design flaw that can render one of its main features useless. The company reportedly sold the phone despite having knowledge that a problem with the unique S-Pen feature could cause very expensive problems for unsuspecting consumers. It is a violation of laws that regulate consumer products when companies knowingly sell products to the public that have major design flaws without alerting consumers to the flaws. If you or anyone you know has purchased a Samsung Galaxy Note 5, then you may be part of a class action lawsuit. An investigation into this matter is ongoing. Please contact us using the form on this page or call us at 817-455-6822. For more on how defective products affect people negatively, click here.
Background
Samsung is reportedly the leading cell phone company in the world by market share. The company produces a wide variety of consumer electronic lines under a number of affiliated brands and is the largest business conglomerate in Korea. The Samsung mobile device division is one of the largest producers of not only cell phones but it is one of the world's largest producers of parts for a variety of cell phone brands. The company faced a multi-billion dollar lawsuit from one of its largest cell phone parts customers, Apple, in recent years which has reportedly caused the company much financial distress. Samsung reportedly faced a judgment in the lawsuit which forced it to pay Apple billions of dollars.
The S Pen Design Flaw
Samsung released the flagship phablet, as this type of phone-tablet combination is called in the industry, at the top of the pricing pyramid for the U.S. market, $770. It was first reported by the Android Authority website on August 24th that when Samsung Galaxy Note 5 users inadvertently insert the S Pen stylus that comes with the phone the wrong way into its housing on the right side of the phone, the stylus can become permanently stuck. The four previous versions of the Samsung Galaxy Note had a different design that prevented the S Pen from being inserted the wrong way into the housing. However, the latest version of the Note reportedly features a newly designed S Pen housing that will allow the stylus to be inserted backwards, requiring replacement of the phone if users want a stylus that works properly. Samsung has reportedly admitted to knowing of the design flaw and, despite having this knowledge, continues to sell the units to consumers around the globe.
Please Contact Us
If you or anyone in your family has purchased a Samsung Galaxy Note 5 since its release in August 2015, you may have a claim. For more information on how class action lawsuits help average people, click here. Please contact us using the form on this page or call us at 817-455-6822.
...............
This is Attorney Advertising
TheClassActionNews.com is operated by the Law Offices of Jennifer Duffy, A Professional Law Corporation. Main Office: 4601 Wilshire Blvd, Los Angeles, CA 90010


We invite you to contact us and welcome your calls, letters and electronic mail. Contacting us does not create an attorney-client relationship. Please do not send any confidential information to us until such time as an attorney-client relationship has been established.
The hiring of a lawyer is an important decision that should not be based solely upon advertisements. No representation is made that the quality of the legal services to be performed is greater than the quality of legal services performed by other lawyers. Prior results do not guarantee a similar outcome. Submission of our contact form is an agreement to receive communication from entities related to TheClassActionNews.com. While the firm maintains joint responsibility, some cases are referred to other attorneys for principle responsibility.