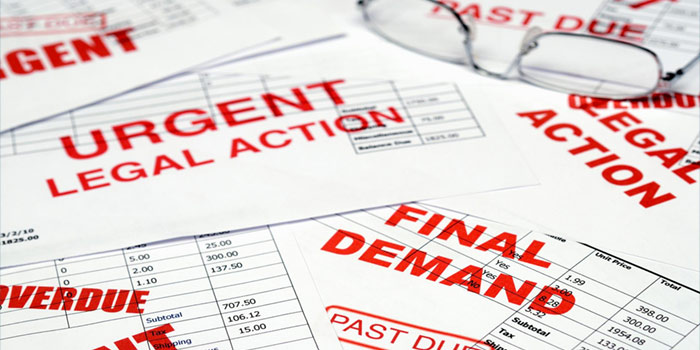 ITT Educational Services
 False Advertising Class Action Lawsuit
If you or someone you know attended ITT, please contact us by filling out the form on this page or calling 424-245-5505 to be included in the ITT class action lawsuit updates.  The money will likely not be paid to ITT students because ITT entered bankruptcy. To get updates on the settlement, go to the U.S.. Consumer Financial Protection Bureau (CFPB) website and search for ITT.  You can see the news release at the CFPB's website here: CFPB website link for ITT settlement
IMPORTANT UPDATE ON NEW FEDERAL LAWS:
A recent law limiting STUDENT LOAN collections can help stop collection of your debt and harassing calls. If you have received collections calls for your loans or other debt, please contact us ASAP for help. Fill out the form or call 424-245-5505.
The federal law protects your rights against creditors and collectors. Find out how to protect yourself. We would like to hear from you.
ABOUT COLLECTIONS CALLS:
MANY STUDENTS HAVE RECEIVED COLLECTIONS CALLS DUE TO AN INABILITY TO PAY DEBT TO CREDIT CARDS, MERCHANT ACCOUNTS, ON ANY COLLECTORS (NOT JUST STUDENT LOANS). WE HELP STOP COLLECTIONS CALLS.  FOR HELP, FILL OUT THE FORM ON THIS PAGE OR CALL 424-245-5505 .
ITT's Misleading Advertising
The U.S. Consumer Financial Protection Bureau (CFPB) reported on August 12, 2019 that it reached a deal with ITT Educational Services Inc over predatory lending practices, but does not plan to collect any of a $60 million judgment from the bankrupt for-profit college.
The CFPB had sued ITT in 2014, saying ITT was doing  "predatory lending practices" which means they were preying on student borrowers and putting them into high-cost private loans that they did not understand and could not afford.
ITT at one time had about  130 campuses and closed them during the  bankruptcy proceedings. The growing government scrutiny of for-profit colleges and investigation of ITT led them to bankruptcy.
In June, the government also said ITT's affiliated lender, Student CU Connect CUSO, would stop collecting on $168 million in outstanding student loans.
If you would like to talk with up about collection calls for student loans, please contact us immediately by filling out the form on this page or calling us at 424-245-5505.