Environmental Hazards
Scripps Green Hospital HIV and Hepatitis Case
Risk of HIV or Hepatitis B and C for Scripps Green Hospital Patients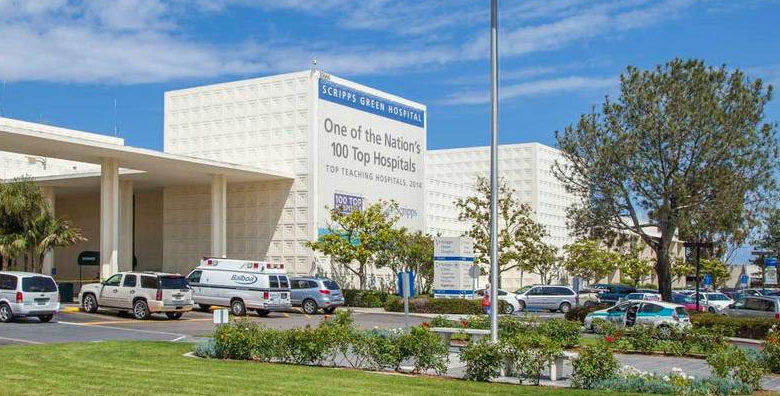 Scripps Green Hospital is suspected of exposing patients to HIV, hepatitis B, and hepatitis C.  According to reports, a surgical technologist allegedly exposed patients to contaminated needles, syringes or other operating room materials.  If you were a surgery patient at Scripps Green Hospital any time during May or June of 2013, you may have been exposed to a serious health risk.  We are accepting cases for victims of Scripps Green Hospital and you won't have to pay any lawyer fees up front.  If you have received a letter or want additional information, Contact us: fill out the form on this page or call us at 424-245-5505.
Background
The surgical worker, Rocky Allen, who has since been indicted on two federal laws, worked at seven different medical facilities identified so far.  Reports indicate that he has been caught stealing syringes and needles from hospitals, and switching out patient needles with contaminated needles.  He has been fired from his job many times for drug use and failing to use proper hygienic medical procedure.
In June 2013, Allen was fired from Scripps Green Hospital in La Jolla, California, after he was observed replacing a doctor's fentanyl syringe with a syringe filled with saline, according to court documents. When confronted about the switch, he produced the fentanyl syringe, which he had hidden in his sock, and admitted that he planned to inject it, his termination letter states. It is also reported that at Swedish Hospital (click here for more information) in Denver, Colorado, he was caught stealing a syringe filled with fentanyl from an operating room, was tested for fentanyl in his blood and it was positive. It appears he was taking fentanyl and using the same syringes as patients.  Fentanyl as an extremely potent narcotic used as part of anesthesia to help prevent pain after surgery or other medical procedures. If you would like a free legal evaluation, please fill out the confidential form on this page or call us at 424-245-5505.
Prior Employment at Hospitals
Allen has been employed and fired from the following hospitals:
Navy Medical Center – Portsmouth, Virginia. May 2007-September 2011.
S. Naval Hospital – Bremerton, Washington. May 2007-September 2011.
Northwest Hospital & Medical Center (click here for more information) – Seattle, Washington. January-March 2012.
Scripps Green Hospital – La Jolla, California. May-June 2013.
Banner Thunderbird Medical Center – Glendale, Arizona. May-July 2014.
HonorHealth John C. Lincoln Medical Center – Phoenix, Arizona. July-October 2014.
Swedish Medical Center – Englewood, Colorado. August 2015-January 2016.
Potential Serious Health Risk
Allen reportedly carries a bloodborne pathogen, authorities said.  Bloodborne pathogens are infectious microorganisms that include, but are not limited to, hepatitis B, hepatitis C and human immunodeficiency virus, or HIV.  Allen has allegedly been caught going through containers of used needles, switching doctor's needles with his own.  By switching clean hospital syringes with used syringes or needles, Allen has potentially exposed all of his patients to these diseases.
Patients should be tested and the testing will need to be on-going, according to medical authorities.  However, patients have legal rights and should seek legal advice.  Our lawyers are standing by to help victims of this violation.
If you or someone you know has been a surgery patient at any of these hospitals during those times when exposure was possible, please contact us: fill out the form or call 424-245-5505.
_________________________________________________________________________
This is attorney advertising.
Theclassactionnews.com is operated by the Law Offices of Jennifer Duffy, A Professional Law Corporation.
Main Office : 4601 Wilshire Blvd., Los Angeles, CA 90010
The hiring of a lawyer is an important decision that should not be based solely upon advertisements. No representation is made that the quality of the legal services to be performed is greater than the quality of legal services performed by other lawyers.
Prior results do not guarantee a similar outcome.