Scotts EZ Seed Product Investigation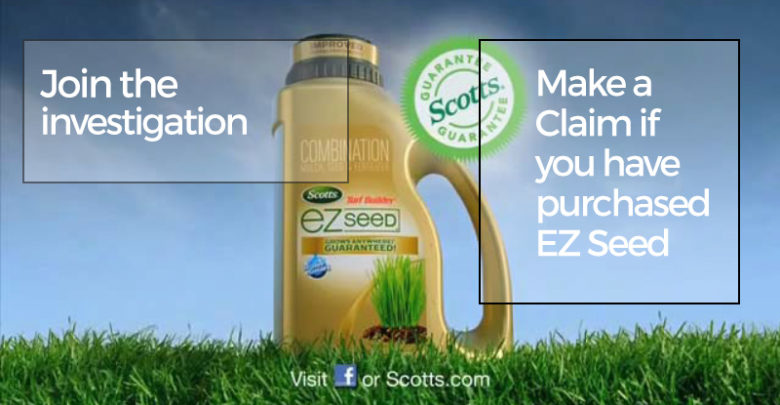 If you purchased Scotts EZ Seed in the past 10 years, you may have a claim for money. We are investigating this product because there is strong evidence that the seed DOES NOT GROW AT ALL even though it is advertised to grow 50% thicker with half the water. Scotts Miracle-Gro Company manufactured this product.   Please contact us using the form on this page or call 817-455-6822 to find out about making a claim.
The EZ Seed is a "combination product" consisting of mulch, seed, and fertilizer. The problem is the seeds do not get enough water. The mulch in EZ Seed is made from coconut shell fibers, which are super-absorbent and prevent the seed from getting water. So it DOES NOT WORK.
The claim that the seed will grow 50% THICKER WITH HALF THE WATER is strongly suspected to be false and the reason for this case investigation. If you have purchased the product, please contact us using the form on this page or call 817-455-6822 to find out about making a claim.
This is part of Scotts Miracle-Gro advertising which is misleading for consumers: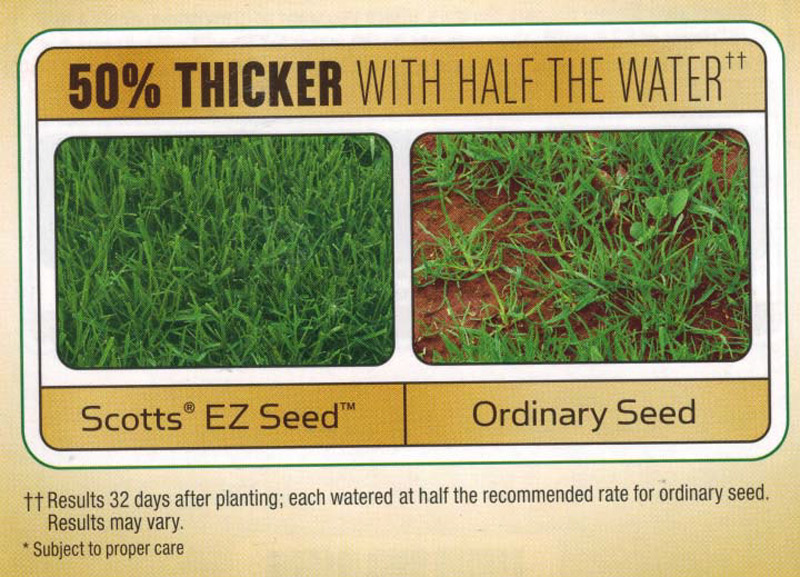 If you feel you have been deceived by the false advertising claims of Scotts, please fill out the form to the right or call us at 817-455-6822.
...............
This is Attorney Advertising
TheClassActionNews.com is operated by the Law Offices of Jennifer Duffy, A Professional Law Corporation. Main Office: 4601 Wilshire Blvd, Los Angeles, CA 90010


We invite you to contact us and welcome your calls, letters and electronic mail. Contacting us does not create an attorney-client relationship. Please do not send any confidential information to us until such time as an attorney-client relationship has been established.
The hiring of a lawyer is an important decision that should not be based solely upon advertisements. No representation is made that the quality of the legal services to be performed is greater than the quality of legal services performed by other lawyers. Prior results do not guarantee a similar outcome. Submission of our contact form is an agreement to receive communication from entities related to TheClassActionNews.com. While the firm maintains joint responsibility, some cases are referred to other attorneys for principle responsibility.