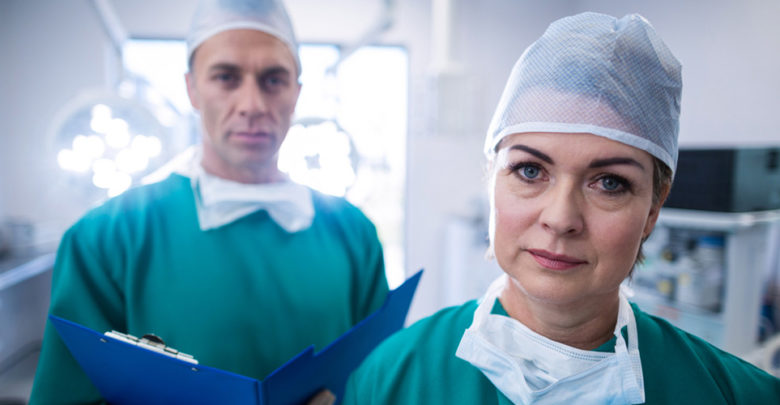 Johnson & Johnson Morcellator Class Action
Johnson & Johnson morcellators may spread cancer. The company has recalled morcellator devices from the market. If you have ever had a surgery using a morcellator, you may have increased your risk of cancer. Please contact us using the form on this page or call us at 817-455-6822. You may be part of a class action lawsuit.
Background
Johnson & Johnson has up until recently produced morcellators. In 2014, the Food and Drug Administration issued warnings that morcellators may spread cancer in the course of fibroid removal. Since then, there has been growing evidence that morcellators are linked to the spread of cancer. More and more former patients report complications that have arisen after the morcellation procedure.
Johnson & Johnson is a multinational company that manufactures medical devices, pharmaceutical goods, and consumer packaged goods. The corporation includes more than 265 subsidiary companies with operations in over 60 countries and products sold in over 175 countries.

What is a Morcellator?
A morcellator, or morcellation device, is a tool used in certain medical procedures. Before the FDA warning, they were used for hysterectomies and myomectomies, which is the surgical removal of fibroids or noncancerous growths in the uterus. Morcellators were also used in laparoscopic spleen and renal surgeries.
Uterine fibroids are noncancerous growths of the uterus that often appear during childbearing years. Fibroids aren't usually associated with an increased risk of uterine cancer and almost never develop into cancer on its own. Although uterine fibroids usually aren't dangerous, they can cause discomfort and may lead to complications such as anemia from heavy blood loss. Fibroids are removed from the body to relieve pain or pressure, anemia, and to increase the chance of successful pregnancy.
The morcellation device is inserted through a small abdominal incision to cut tissue into small pieces that can be more easily removed. However, during surgeries to remove fibroids, some of tissue masses are later found to be cancerous, even though pre-surgical tests showed them as non-cancerous. It is believed that the spinning action of morcellator blades can spread malignant tissue, leading to the seeding of advanced-stage cancerous growths.
Cancer Risk
The risks of cutting up cancer inside a body have been long known in the medical community. The risk that women with presumed fibroids actually had cancer was believed to be 1 in 10,000. This risk was so small that it was rarely even mentioned to patients.
Now, after recent re-evaluations of that risk, the FDA has declared that women undergoing surgery for fibroids have a 1 in 350 risk that the growths are actually cancerous. This ratio has been verified by several other studies and is much higher than previously believed.
Potential Class Action
Morcellators have been linked to the spread of cancer. As a surgical tool it cuts up and spreads tissue, including cancerous cells, increasing the risk of cancer growth. If you have ever had a medical procedure that used a morcellator, you may have an increased risk of cancer. Please contact us using the form on this page or call us at 817-455-6822. You may be part of a class action lawsuit.
To see more information about FDA warnings and the morcellator class action, click on this link:
FDA Warning Information and Morcellator Class Action Lawsuit
...............
This is Attorney Advertising
TheClassActionNews.com is operated by the Law Offices of Jennifer Duffy, A Professional Law Corporation. Main Office: 4601 Wilshire Blvd, Los Angeles, CA 90010


We invite you to contact us and welcome your calls, letters and electronic mail. Contacting us does not create an attorney-client relationship. Please do not send any confidential information to us until such time as an attorney-client relationship has been established.
The hiring of a lawyer is an important decision that should not be based solely upon advertisements. No representation is made that the quality of the legal services to be performed is greater than the quality of legal services performed by other lawyers. Prior results do not guarantee a similar outcome. Submission of our contact form is an agreement to receive communication from entities related to TheClassActionNews.com. While the firm maintains joint responsibility, some cases are referred to other attorneys for principle responsibility.