Morcellator Can Cause Injury or Cancer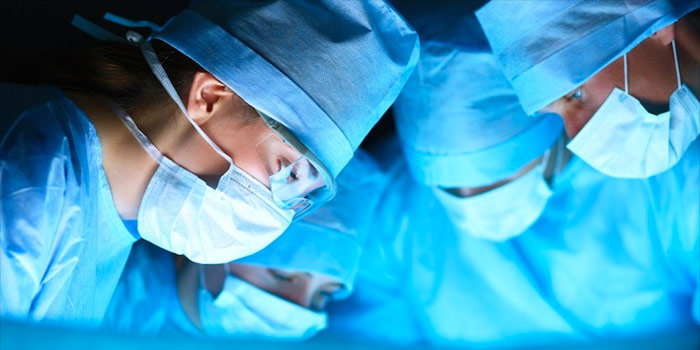 Morcellator Linked to Injury and Cancer
The morcellator is used most commonly to perform minimally-invasive hysterectomies as well as several other procedures. The device has been linked to the spread of a form of cancer called leiomyosarcoma in women who have gone through surgeries in which a morcellator was used. If you have have been injured during a procedure with a morcellator, please contact us. The lawsuits are being filed in court by lawyers now.  There may be an increased cancer risk if you have gone through surgery for a hysterectomy, fibroid removal or a myomectomy, and a morcellator was used. Please contact us using the form on this page or call us at 817-455-6822. You may be part of a class action lawsuit.  For more information about the morcellator class action going on right now, and about the warnings issued by the FDA, click here.
Morcellator Case Background
The Government Accountability Office (GAO) is conducting a probe of the Food and Drug Administration's approvals of several models of medical devices called power morcellators. The Food and Drug Administration did issue warnings about the possibility of injury and cancer related to morcellators in early 2014, however the current GAO investigation is focused on problems that may have been part of the approval process for the device. Johnson & Johnson, the world's largest manufacturers of morcellators, was the subject of a probe by the Federal Bureau of Investigations as a result of reports that Johnson & Johnson may have had some information that the device could potentially cause the injuries discovered. Johnson & Johnson operates in several countries around the world making medical devices like the morcellator, consumer packaged goods and it has a one of the world's largest pharmaceutical businesses as well.
Uterine fibroid removal procedures for either cancerous or noncancerous growths, myomectomies and hysterectomies were reported to become much easier for women with the use of the morcellator. The device is said to reduce the size of targeted tissue masses to a point where they can be removed through very small incisions in the skin and muscle. Morcellators have also been used in renal and laparoscopic spleen surgeries. The way the process works is for the device to be inserted through a small cut in the abdomen to allow the device's blades to slice tissue masses into very small, relatively easily removed pieces.
Morcellator Cancer Risk
When healthy cells in the body are exposed to cancer cells that have been distributed inadvertently through surgery, the risk of death increases dramatically. The morcellator basically cuts up fibroid tissue in women's bodies which is supposed to be fully removed. However, it has been discovered that some tissue has been left behind after being distributed as far as the upper abdomen by morcellators. After the risks were re-evaluated for the spread of cancer by use of the morcellator, the FDA declared that the risk of cancer being present in fibroids found in the uterus (1 in 350) was much higher than previously believed.
Protect Yourself and Your Loved Ones
The FDA has potentially ignored or missed the risks that morcellators can pose to women and the GAO is seeking to determine the truth. It has been proven beyond a doubt that some morcellators cut up and spreads cancerous cells, which heavily increases the risk of cancer growth. If you or anyone you know has ever had a medical procedure in which a morcellator was used, please contact us using the form on this page or call us at 817-455-6822. You may be part of a class action lawsuit.
...............
This is Attorney Advertising
TheClassActionNews.com is operated by the Law Offices of Jennifer Duffy, A Professional Law Corporation. Main Office: 4601 Wilshire Blvd, Los Angeles, CA 90010


We invite you to contact us and welcome your calls, letters and electronic mail. Contacting us does not create an attorney-client relationship. Please do not send any confidential information to us until such time as an attorney-client relationship has been established.
The hiring of a lawyer is an important decision that should not be based solely upon advertisements. No representation is made that the quality of the legal services to be performed is greater than the quality of legal services performed by other lawyers. Prior results do not guarantee a similar outcome. Submission of our contact form is an agreement to receive communication from entities related to TheClassActionNews.com. While the firm maintains joint responsibility, some cases are referred to other attorneys for principle responsibility.