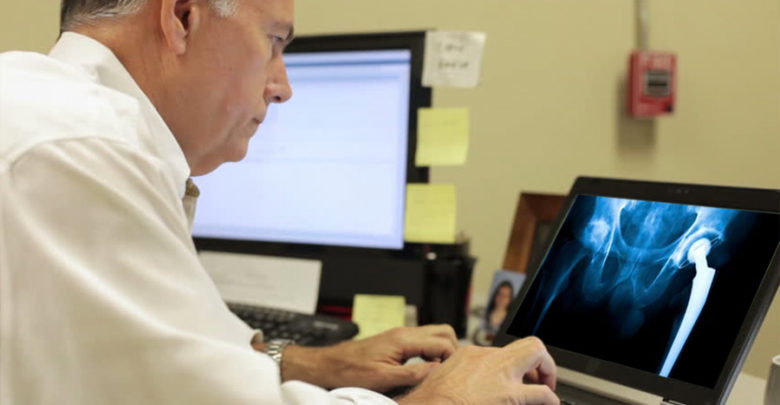 Over the course of the past decade, the number of hip and knee replacement procedures in the United States has substantially increased. The demographics of the patients seeking these hip and knee replacements have also changed, as younger patients who want to lead more active lives undergo procedures to get their mobility back.
With new demand for hip and knee replacements, new products have come to the marketplace. These have replaced traditional ceramic and metal hip replacement products with metal-on-metal devices.  The metal-on-metal hip replacement systems promised patients greater flexibility and mobility. They were also supposed to last longer and be less prone to breakage than the older style replacement joints that used ceramic parts.  Unfortunately, these new joint replacement systems did not live up to their promise.  Instead, they began causing harm to patients.
Dangerous Metal-on-Metal Hip Implant Systems
New metal-on-metal systems flooded the market because of the supposed advantages that these new joint replacement products could provide. Many of the new products received fast-tracked approval through a special 501(K) clearance program. This program allows companies to get Food and Drug Administration approval with minimal pre-testing if the medical device that is being sold is substantially similar to existing devices on the market. This is true even if the existing device has proved to be dangerous or has been voluntarily recalled.
The new style of metal-on-metal hip replacements consist of a metal ball (femoral head), a metal femoral stem in the thighbone, and a metal cup in the hip bone (acetabular component). Unfortunately, as the metal parts rub against each other, small bits of metal start to come off. Many of the metal-on-metal hip and knee implants have been causing serious complications as a result of this issue, including infection and metallosis.
The metal-on-metal systems are also not lasting longer as promised. There has also been a high failure rate of metal-on-metal hip and knee replacement joints, and many patients are being forced to undergo revision surgeries within the first five years after having their new joints implanted. This is painful and expensive for patients, and requires a lengthy recovery period.  Some of the adverse side effects of the damage from the metal-on-metal implants may also not be reversed or corrected, even with surgery.
Defective Metal-on-Metal Implants Lead to a Class Action Lawsuit 
Class action lawyers are pursuing litigation arising from various different types of Metal-on-Metal total hip replacement systems that have failed and/or been recalled. MOM hip implants are known to have a greater likelihood of adverse events and patients who experience problems deserve to be fully compensated for losses.
Cases where the patient has had a revision of the defective hip implant and/or has been recommended to have a revision and will be having one at a future date are currently being litigated.
Lawyers are presently handling litigation for the following defective hip replacement implants:
Wright Conserve Hip
Wright Profemur Hip
DePuy ASR (metal)
Depuy Pinnacle Ultimet (MOM)
Zimmer Durom Cup
Biomet M2A Magnum hip replacement
Stryker Rejuvinate
If you or someone you love has had complications as a result of a defective metal-on-metal hip implant procedure, you may wish to join a class action litigation. Contact a class action lawyer today to learn more about your legal rights to damages.
...............
This is Attorney Advertising
TheClassActionNews.com is operated by the Law Offices of Jennifer Duffy, A Professional Law Corporation. Main Office: 4601 Wilshire Blvd, Los Angeles, CA 90010


We invite you to contact us and welcome your calls, letters and electronic mail. Contacting us does not create an attorney-client relationship. Please do not send any confidential information to us until such time as an attorney-client relationship has been established.
The hiring of a lawyer is an important decision that should not be based solely upon advertisements. No representation is made that the quality of the legal services to be performed is greater than the quality of legal services performed by other lawyers. Prior results do not guarantee a similar outcome. Submission of our contact form is an agreement to receive communication from entities related to TheClassActionNews.com. While the firm maintains joint responsibility, some cases are referred to other attorneys for principle responsibility.