Bitcasa
Infinite Storage Plan Cancellation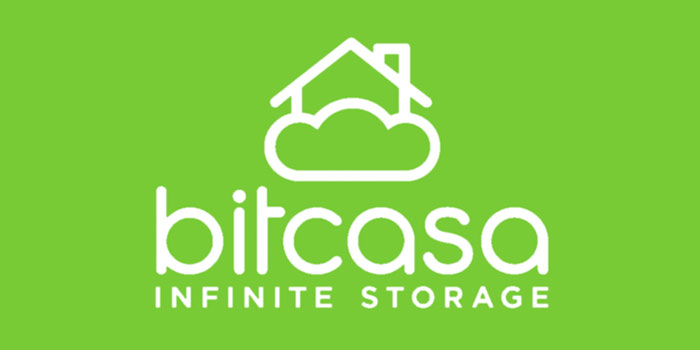 Plaintiffs have filed suit against Bitcasa alleging unfair business practices and breach of contract. Users purchased an Infinite storage plan that promised one year of storage for a fee of $99. Bitcasa subsequently terminated the contract with these users unilaterally, notifying them of its intention to terminate contract performance before the one-year term ended. The company did not provide an excuse to consumers.
On October 23, 2014, Bitcasa announced the termination of the Infinite storage plan. That was a plan that "was one of our early value propositions, we have since found that only a small percentage of people use it."
The problem is that users only had 23 days to migrate data or lose it; unless they wanted to pay $999, ten times the original offer paid by customers. The cut-off date was November 15, 2014. However, on November 13, 2014, the Northern District ordered that Bitcasa is enjoined from deleting Infinite plan users' data until November 20, 2014. Bitcasa's notice published 10/23/14 on their website stated, "You have between October 22, 2014 and November 15, 2014 to migrate your data. All accounts and data not transferred to the new system will be deleted on November 16, 2014. Unfortunately, the transition signals the end of Infinite storage plans."
Apple MacBook Pro
This action involves the MacBook pro 2011 series laptops which have failed to operate properly for the consumers who purchased them. The graphics processor or card fails in these units, specifically an AMD graphics processor. Ultimately the laptop is rendered useless. These models have been reported to have failures:
13″ Core i5 2.3 GHz (MC700LL/A)
13″ Core i7 2.7 GHz (MC724LL/A)
15″ Core i7 2.0 GHz (MC721LL/A)
15″ Core i7 2.2 GHz (MC723LL/A)
17″ Core i7 2.2 GHz (MC725LL/A)
Late 2011: 13″ Core i5 2.4 GHz (MD313LL/A)
Late 2011: 13″ Core i7 2.8 GHz (MD314LL/A)
Late 2011: 15″ Core i7 2.2 GHz (MD318LL/A)
Late 2011: 15″ Core i7 2.4 GHz (MD322LL/A)
Late 2011: 17″ Core i7 2.4 GHz (MD311LL/A)
The cost of these units ranged from $1199 for the smaller 13" screen to $2499 for the larger screen. Those prices do not include any upgrades for memory, storage or faster graphics processor. An AMD graphics processor would typically add a 50% increase in price on the base model unit.
It has been reported that in early 2011 the initial MacBook Pro units containing the faulty graphics processors started to show signs of failure to purchasers.
Apple and their technicians were therefore aware of issues consumers have complained about since early 2011. A common thread in consumers' reports was that the MacBook pro was rendered useless or nearly useless because of the screen problem. Thousands of consumers presented their laptop for repair to Apple. In turn, Apple would repair the MacBook pro, but only if it was within the year warranty period. However, the fix did not solve the problem. For many of those consumers who presented their MacBook pro within the warranty period, they experienced a failure in the graphics processing again. So even if Apple replaced the graphics cards, the problem still existed.
...............
This is Attorney Advertising
TheClassActionNews.com is operated by the Law Offices of Jennifer Duffy, A Professional Law Corporation. Main Office: 4601 Wilshire Blvd, Los Angeles, CA 90010


We invite you to contact us and welcome your calls, letters and electronic mail. Contacting us does not create an attorney-client relationship. Please do not send any confidential information to us until such time as an attorney-client relationship has been established.
The hiring of a lawyer is an important decision that should not be based solely upon advertisements. No representation is made that the quality of the legal services to be performed is greater than the quality of legal services performed by other lawyers. Prior results do not guarantee a similar outcome. Submission of our contact form is an agreement to receive communication from entities related to TheClassActionNews.com. While the firm maintains joint responsibility, some cases are referred to other attorneys for principle responsibility.