PHH Mortgage Loan Investigation
PHH Commits Unfair Mortgage Loan Practices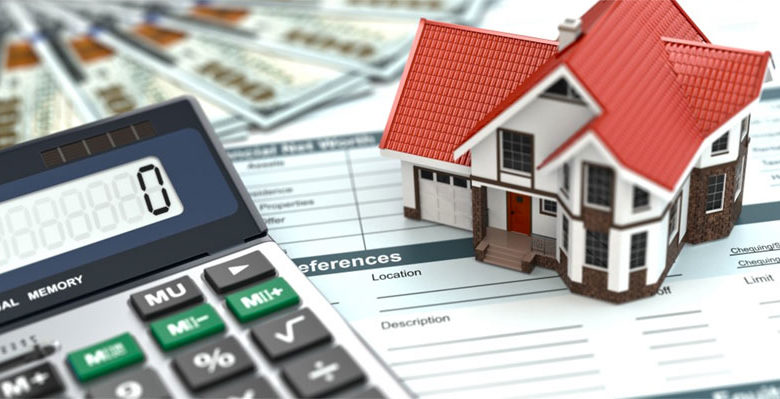 PHH Mortgage Corp. is a lender who makes real estate loans and they are suspected of violating the federal residential lending laws such as Truth in Lending Act, the Real Estate Settlement Procedures Act, the Dodd-Frank Act, and Consumer Financial Protection Bureau Rules. By committing unfair mortgage practices, PHH Mortgage Corp. may be violating the law.  If you have a mortgage with PHH, you may be entitled to damages for their practices. Please contact us by using the form on this page or call us at 817-455-6822.  By completing our confidential inquiry, you will be assisting us in the investigation of this lender.
Background of PHH Mortgage Loan
PHH operates under these company names:
Axiom Financial
Coldwell Banker Home Loans
First Capital, Mortgage California
PHH Home Loans
Princeton Capital
Rocky Mountain Mortgage
and Sunbelt Lending Services.
PHH's customers have reported numerous unfair mortgage practices, including:
Borrowers have been charged unfair fees when their mortgage payments are late. PHH allegedly works together with third-party vendors to tack on unauthorized and unnecessary charges as part of the services related to defaulted loans.  PHH may order multiple, unnecessary property inspections. The fees may be vaguely labeled and borrowers may not be able to determine the true nature of the fees.
Mishandling and miscalculating borrowers' escrow accounts, including applying force-placed insurance (click here to learn more about force-placed insurance) to properties where the borrower still has his own insurance in force. This has led borrowers to pay escrow charges for taxes and insurance above the amounts that were actually due.
Refusing to accept late payments and forcing borrowers to apply for loan modification agreements that are then never approved. PHH has also been accused of accepting payment arrangements to cover late payments and then reporting all subsequent on-time payments, made under the revised arrangement, as late payments to credit bureaus.
Mis-applying regular payments as principal pay-down and then reporting the payments as late.
PHH Mortgage is a provider of mortgage services, operating across the United States. PHH Mortgage is the 5th largest originator of retail residential mortgages, the 7th largest originator overall and the 9th largest mortgage servicer. In 2015, PHH closed approximately $41 billion in mortgage financing and maintained an average servicing portfolio of approximately 1.1 million loans.
The Truth in Lending Act, Real Estate Settlement Procedures Act, the Dodd-Frank Act, and Consumer Financial Protection Bureau.
The Truth in Lending Act regulates the fees that may be charged when a borrower defaults on his mortgage. If the lender or servicer charges fee and costs in excessive or incorrect amounts, this will unfairly increase the total balance the borrower owes on his loan. Borrowers may be entitled to actual and additional damages for the lender's wrongdoing under the Truth in Lending Act.
The Real Estate Settlement Procedures Act requires mortgage servicers to follow established escrow accounting procedures and requires timely responses to customers' inquiries. Borrowers may be entitled to actual damages plus an additional $2,000 where there is a pattern of repeated violations.
The Consumer Financial Protection Bureau, which was created under the Dodd-Frank Act, regulates when and how a mortgage company may purchase insurance on a borrower's behalf (known as force-placed insurance – see more information here). Usually, a borrower must be given adequate notice and allowed an opportunity to prove he has adequate insurance before a mortgage company may purchase the force-placed insurance.
By enacting these laws, Congress intended to provide borrowers with protections against unfair mortgage practices. Borrowers have recourse under these laws to recover damages caused by the unfair practices of mortgage companies.
Potential Class Action
We are investigating potential PHH lawsuit claims on behalf of borrowers who have mortgages with PHH.
Borrowers with mortgages held by PHH may have a claim against PHH for their unfair practices. Federal laws and regulations require lenders to use fair practices with mortgage services. Regulations to protect borrowers govern default fees, escrow account practices, and force-placed insurance. Borrowers may be entitled to actual and additional damages when mortgage companies violate these regulations.
If you have a mortgage with PHH and have experienced unfair mortgage practices by PHH, please contact us immediately for a free case evaluation either by submitting our confidential form on this page, or by calling us at 817-455-6822.
________________________
Attorney Advertising
Past results are not an indication of future outcome.
...............
This is Attorney Advertising
TheClassActionNews.com is operated by the Law Offices of Jennifer Duffy, A Professional Law Corporation. Main Office: 4601 Wilshire Blvd, Los Angeles, CA 90010


We invite you to contact us and welcome your calls, letters and electronic mail. Contacting us does not create an attorney-client relationship. Please do not send any confidential information to us until such time as an attorney-client relationship has been established.
The hiring of a lawyer is an important decision that should not be based solely upon advertisements. No representation is made that the quality of the legal services to be performed is greater than the quality of legal services performed by other lawyers. Prior results do not guarantee a similar outcome. Submission of our contact form is an agreement to receive communication from entities related to TheClassActionNews.com. While the firm maintains joint responsibility, some cases are referred to other attorneys for principle responsibility.