Forever 21 Call In Shift Investigation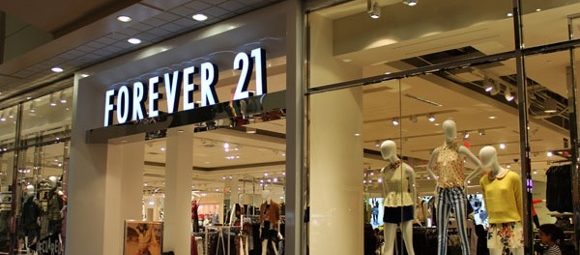 If you work, or have worked, for Forever 21, IN CALIFORNIA, and have been scheduled for call-in shifts, or had to wait for phone calls to go in to work, or had your shifts cancelled and didn't get paid for your waiting time or cancelled shifts, please contact us at 817-455-6822 or fill out the form on this page.
We are investigating this case in California due to a recent investigation by the New York Attorney General's Office has called into question the practice of "on-call" or "call-in" shift scheduling, used by many nationwide retailers. When a retailer uses call-in shift scheduling, employees are usually required to hold their schedules open for shifts for which they may or may not be asked to work. Or the shifts are cancelled or not paid. This type of scheduling has become extremely common, which prompted the New York Attorney General's labor bureau to send letters to 13 retailers that it believes may not have compensated workers for call-in shifts. Forever 21 was among the companies targeted in the investigation.

Background
Forever 21 is a leading apparel retailer. Today, Forever 21 operates hundreds of stores in most states and has thousands of employees. As stated above, Forever 21 is reported to be one of many nationwide retail chains that employ call-in shift scheduling to staff its sales floors. This type of scheduling allows retailers to minimize labor costs, but comes with a huge price to employees who receive no guarantee of work or pay.
Legality of Call-In Shifts Questionable
It has been reported that typically, when a retail worker's shift takes the form of "call-in" work, the company keeps the employee on the hook up until the time of the shift. Workers are unable to take other paid work or take classes during the scheduled call-in shift because they must remain available in the event that they are needed at the store. Further, it is believed that many retailers do not pay employees when shifts are canceled.
Victoria's Secret was recently sued in California for scheduling call-in shifts. The lawsuit claims in part that companies that require workers to be available on-call should pay them if their shifts are canceled. Many states, including New York and California, have laws that require employers to pay hourly staff when they report to work and their shift is canceled; it is believed that the same protection should be extended when workers are scheduled on-call.
Additionally, some chains reportedly have strict attendance policies that accompany call-in shift scheduling. Allegedly, employees who miss making a call in the required time frame prior to a shift, or who do call but cannot make it to work on time, can receive the same punishment as someone who skips a regularly scheduled shift.
"Call-in" shift scheduling has proved detrimental to retail workers in the current economy. Many people work several part-time jobs, and are not able to schedule shifts when they are already on-call. The lack of stability that comes with call-in shifts has become an unhappy reality of retail employment, but despite the unfairness and uncertainty most low-wage workers can't walk away from companies that schedule this way.
Please Contact Us
Lawyers are currently researching class action claims against Forever 21 stores, which are believed to have scheduled "call-in" shifts without paying employees. If you work, or have worked, for Forever 21, and have been scheduled for call-in shifts without getting paid, please contact us at 817-455-6822 or through the form on this page.
Contact our attorneys if you have any questions or concerns regarding this investigation.
___________________________
Attorney Advertising
...............
This is Attorney Advertising
TheClassActionNews.com is operated by the Law Offices of Jennifer Duffy, A Professional Law Corporation. Main Office: 4601 Wilshire Blvd, Los Angeles, CA 90010


We invite you to contact us and welcome your calls, letters and electronic mail. Contacting us does not create an attorney-client relationship. Please do not send any confidential information to us until such time as an attorney-client relationship has been established.
The hiring of a lawyer is an important decision that should not be based solely upon advertisements. No representation is made that the quality of the legal services to be performed is greater than the quality of legal services performed by other lawyers. Prior results do not guarantee a similar outcome. Submission of our contact form is an agreement to receive communication from entities related to TheClassActionNews.com. While the firm maintains joint responsibility, some cases are referred to other attorneys for principle responsibility.