Lyft Robocall Opt-Out Complaints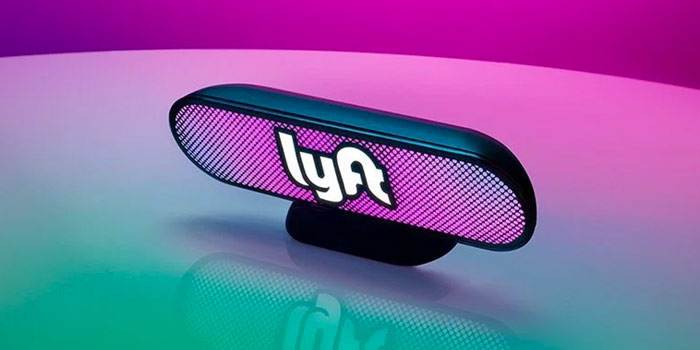 Lyft has been cited by the Federal Communications Commission (FCC) for trapping its customers into consenting to receive robocalls and text messages. If you or anyone you know has opened an account online with Lyft or downloaded its mobile phone app, and could not opt-out of receiving robocalls, your privacy rights may have been violated. Please contact us using the form on this page or call us at 817-455-6822. You may be part of a class action lawsuit.
Background on Lyft Investigation
Lyft operates as a peer-to-peer ride-sharing company, and was founded in San Francisco in 2012. The company is now reportedly worth around $2.5 billion dollars. Lyft hires drivers to taxi customers of the company back and forth between destinations. Lyft has allegedly been forcing its customers to consent to marketing robocalls. This problem first came to light when the FCC was alerted by public complaints that Lyft's customer agreement offered no clear way to opt-out of consenting to receive marketing information by text or calls. This type of illegal practice has made the news a lot this year with companies like Paypal coming under investigation by the FCC. Several online companies have been warned by the FCC in recent months regarding their deceptive opt-out practices. For more on the Paypal investigation, click here.
FCC personnel reportedly found on the Lyft website in the company's official citation and order document, that Lyft doesn't have a viable unsubscribe option for calls for marketing purposes like the terms of service describe. It was discovered that in order to opt out of receiving marketing messages, customers have to go to the company's website, and then search the Help Center. The problem the FCC found is, by following Lyft's instructions to unsubscribe, customers will also stop receiving security texts needed to log into their Lyft accounts, preventing them from accessing the company's services. The FCC allegedly issued a warning with its citation that Lyft may be hit with significant penalties if it doesn't start following the rules of the TCPA.
The TCPA or Telephone Consumer Protection Act
The TCPA was created in 1991 to regulate the use of automated telephone equipment in phone solicitations. Since then, the law has been amended to include rules for text messages, cell phones, and fax machines. The main rule is that it is illegal to make robocalls to people without first gaining their consent. Businesses that want to use autodialers and prerecorded/artificial voice messages have to obtain the prior written consent from consumers. Another major rule is that it is illegal to make robocalls to cell phones or any other service that charges the recipient for the call. Fore more on how the TCPA protects people, click here.
Potential Class Action Involving Lyft
Lyft has reportedly allowed its customers no way to opt-out of receiving robocalls. If you or anyone you know has set up an account with Lyft, you may have unknowingly been given no option to decline consenting to robocalls and texts. It is a federal offense to force people to consent to robocalls. If you have received unwanted robocalls from Lyft, your privacy rights may have been infringed. Please contact us using the form on this page or call The Class Action News at 817-455-6822. You may be part of a class action lawsuit.
...............
This is Attorney Advertising
TheClassActionNews.com is operated by the Law Offices of Jennifer Duffy, A Professional Law Corporation. Main Office: 4601 Wilshire Blvd, Los Angeles, CA 90010


We invite you to contact us and welcome your calls, letters and electronic mail. Contacting us does not create an attorney-client relationship. Please do not send any confidential information to us until such time as an attorney-client relationship has been established.
The hiring of a lawyer is an important decision that should not be based solely upon advertisements. No representation is made that the quality of the legal services to be performed is greater than the quality of legal services performed by other lawyers. Prior results do not guarantee a similar outcome. Submission of our contact form is an agreement to receive communication from entities related to TheClassActionNews.com. While the firm maintains joint responsibility, some cases are referred to other attorneys for principle responsibility.