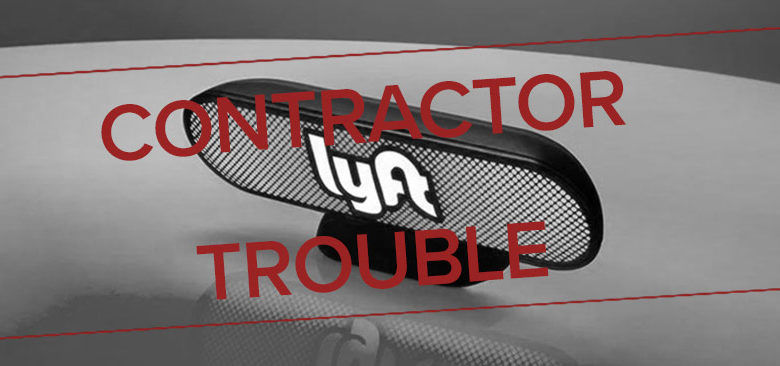 Drivers that work for ride-hailing service Uber should be classified as employees, not as independent contractors, according to a recent ruling by a California Labor Commission judge. This decision could mean that independent contractors working for companies like Lyft, which compete directly with and operate under a similar business model as Uber's, may be entitled to company benefits, higher wages, and greater job security. For more on the labor judge's ruling, click here.
If you or anyone you know has worked for Lyft as a driver please contact us at 817-455-6822 or through the form on this page.
Lyft Contractor Trouble Background
Lyft reportedly bills itself as a peer-to-peer ride-sharing company, although the company does use drivers as workers. The startup company began in San Francisco in 2012, and reportedly raised $530 million in its most recent round of funding. That total has reportedly brought Lyft's company value to $2.5 billion dollars. Lyft hires drivers to taxi customers of the company back and forth between destinations. There are many alleged similarities between Uber and Lyft. Reports say that at its most simple level Uber operates a mobile app, which allows consumers with smartphones to submit a trip request that is routed to Uber drivers who use their privately-owned vehicles to pick up and deliver the customer to his or her destination. It is reported that Uber drivers are required to have a fairly new car, a valid driver's, and clean driving record. Additionally, drivers must have an insurance policy that covers their vehicle for commercial purposes.
Lyft's business model and requirements for its workers reportedly appear very similar to Uber. It is reported that Lyft drivers use their own vehicles and are required to undergo a comprehensive screening process, which includes an alleged criminal background check and drug screening. Additionally, Lyft, like Uber, uses a mobile app that consumers download for requesting rides and for paying for services by credit card.
Labor Judge's Ruling
The level of control Uber assumes over its drivers was the main reason the California Labor Commission relied on in its ruling for the former Uber driver. Companies like Lyft and Uber allegedly minimize costs by employing people as freelancers who use their own possessions to provide company services, even as the companies keep a lot of control over workplace behavior. The Commission noted that Uber holds itself out as a "neutral technological platform," but the reality is that the company is involved in every aspect of the operation. For all the details in the judge's ruling against Uber,click here.
Protect What Is Rightfully Yours
Lawyers are currently researching class action claims against Lyft in connection with the California Labor Commission ruling. If you work, or anyone you know has worked for Lyft as a driver, you may very well have a claim for compensation. Fill out the form on this page or call 817-455-6822. Contact our attorneys if you have any questions or concerns regarding this investigation.